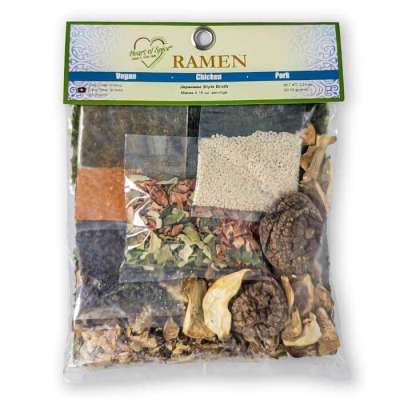 Get the Vegan Ramen With Premium Spices - Heart of Spice
We believe that spices are the heart and soul of any dish, and that's why we've curated a special collection of premium spices for homemade vegan ramen. Whether you're a seasoned ramen chef or a novice cook, our spices will add a depth of flavor and complexity to your homemade ramen that will impress even the most discerning of taste buds. From aromatic garlic and ginger to bold and smoky chili flakes, our spices will take your vegan ramen to the next level. Shop our collection today and experience the Heart of Spice in your cooking!
Please log in to like, wonder, share and comment!