A deal with The Sherwin-Williams Company, which is based in the United States and is the world's largest manufacturer of paints and coatings, has been reached in which Sika has agreed to sell the company's European industrial coatings business, which is based in Germany, to the firm. According to the company, sales of approximately CHF 75 million ($70 million) are expected to be generated by the business segment in the year 2020. As of right now, it is anticipated that the transaction will be completed at the start of 2022.

As part of its overall strategy, Sika has decided to sell its industrial coatings business in Europe to a third party, allowing the company to devote more resources to other initiatives. Additionally, the company targets specialized customer groups such as steel construction companies and anticorrosion specialists in addition to providing a diverse range of innovative products and solutions. In part because of the limited synergy potential among customers in these segments across the Sika Group, the business has maintained its status as a specialized niche within the company.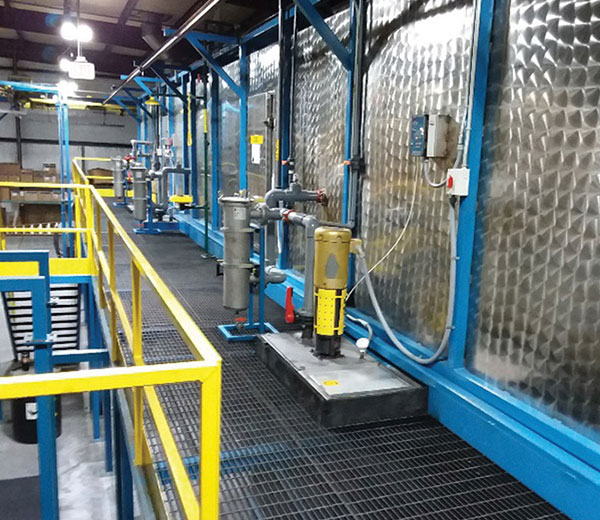 The transaction includes the European industrial automatic e coating process business, which is based in Vaihingen, Germany, and has its headquarters and manufacturing facility there. Anticorrosive and fire protection coatings are among the company's products, which are primarily sold in Germany, Switzerland, Poland, and Austria, among other countries. The company has offices in Germany, Switzerland, and Poland, and its headquarters are in Germany.

As a result of its partnership with Sherwin-Williams, Sika is confident that it has identified the most suitable long-term owner for its European industrial coatings business. A core competence in industrial Powder Coating Equipment is critical, according to the company, and the acquired business represents a significant strategic opportunity to drive growth and support the company's market position in Europe, which the company believes will help it expand its market position in Europe.

According to Ivo Schädler, regional manager EMEA at Sika, "The fact that we have found a good strategic owner for the European industrial coatings business that will continue to invest in the further development of its people and products is extremely important to us."Customer access to high-quality products and technical support will continue to be available at all times in the foreseeable future, according to the company. With a long history of success in the coatings and paint industries, Sherwin-Williams is a strong, growing company with a bright future. Coatings and paint are the company's primary strategic focus areas. As a result of this acquisition, both the industrial coatings business and its employees will be in a fantastic position to develop and grow to their full potential.